There are a number of Escort services available to foreigners with the girls visiting your hotel room. Most are quite expensive. Here is a list of escort services in Tokyo:
Tokyo Love - Female Escort Agency. Our European escorts offer full range escort services & erotic massage. They are available in Tokyo 24/7. Just give us a call or SMS to +81 804 885 8607 (We speak English & Russian). For only 30,000 JPY you will get unforgettable erotic experience. Visit our site: http://tokyo-love.com.
Tokyo Model Escorts a selection of very sexy Japanese girls and Korean girls. Prices 40,000 JPY for 1 hour, 65,000 JPY for 2 hours. Dinner date packages 75,000 JPY up to 3 hours. Overnight 200,000 JPY for 6 hours. Girls available 24 hours a day 7 days a week. Contact number +81 90-6097-1245 (090-6097-1245). Our website link Tokyo Model Escorts.


Tokyo Model Escorts Japanese girl
INDEPENDENT TOKYO ESCORT STELLA MOND I would describe myself as romantic, passionate and sensual very caring and attentional. I am available in central Tokyo and Yokohama. Please call 0805-0806-055 . I have nice girlFriends ! 1 hour of full service is 30.000 JPY . Website www.fashion-tokyo.escort-site.com


Stella Independent Tokyo Escort
Lingam Massage I am 29 year old Filipina, 5'3 in height, 120 lbs. in weight, brown skin and long shiny black hair with exotic looks. I specialise in Lingam Massage (tantric full body and cock massage). Fluent in English, well mannered, educated and doing lingam massage for part time. I'm very discreet so no pics pls but I can promise that you won't be disappointed on my looks! About my rates I charge 18,000 yen for 60 mins, and 25,000 yen for 90 mins. No sex involved but I'm sure that I will leave you relived and satisfied! Mostly, I render my service at hotels but I can also accommodate you in love hotels around Ebisu and Shibuya. I don't travel that far especially for first time clients but can travel if "everything" is confirmed...Phone to make a booking +81 8091822049/ 08091822049


Tokyo Lingam Massage
Valentina Sexy Italian Independent Tokyo Escort - Hi Gentlemen!! I am Valentina 24 yearsold, 55kg/170, sexy and lively girl..I am an independent escort service in Tokyo...Hope you contact me soon...Speak English and Italian.
Ph: 0801 104 8222 or +81 801 104 8222...rates 40,000 JPY...only by appointment. Available 24 hour. For more photos of Valentina click here.
Valentina Independent Tokyo Escort
Asian Mystique have Japanese girls that visit your hotel room from Y28,000 for 1 hour or Y35,000 for 2 hours. Every hour after 2 hours is 18,000 Yen per hour. Most girls need advance booking.
Cosmopolitan Beauties Tokyo Escorts have mostly Japanese girls and some European girls for US$300 or Y25,000 for 1 hour. (1 review) read at the bottom of this page)
Geisha Eyes Escorts Tokyo provide girl friend experiences with Japanese girls. Prices from Y27,000 for 1 hour.
Tokyo Butterfly featuring Misa beautiful Japanese lady offering Full Girlfriend Experience. From Y40,000 for 90 minutes.
Tokyo Pretty Woman has Japanese girls and European girls who will visit your hotel. There are photos of the girls on their website. The girls ages start from around 23 years old. Rates start from Y40,000 for 1 hour. They accept credit cards including VISA, Amex and Mastercard.
Tokyo Purple Rain Escorts have a range of Japanese girls and European girls available 24 hours a day, 7 days a week. Prices start from Y40,000 for 1 hour Y80,000 for 2 hours. Accept Amex, Visa and Mastercard.
VIP Tokyo Escorts have Japanese girls, European girls (Spain and Eastern Europe) and Brazilian girls. Rates start from Y45,000 for 1 hour. The girls ages start from around 21 years old.
Sugar Babes Girls Escorts have blondes, brunettes and Asian girls including Japanese girls from Y45,000 for 1 hour. Accept Amex, JCB, Mastercard and Visa. Girls available 24 hours a day.
Tokyo Playgirls have Japanese and Russian ladies. The girls ages start from around 23 years old. Prices start from Y40,000 for 1 hour. They accept credit cards - VISA, Amex and Mastercard. Available 24 hours a day.
Miss Platinum Escorts have Japanese and European women. Prices start from Y40,000 for 1 hour. Girls available 24 hours a day. Girls ages start from 23 years old.
See a range of other independent Tokyo escorts:
Ladyboy escorts in Tokyo
There are a number of escort agencies that specialise in ladyboys - transexuals or what the Japanese call New halfs.

TS Carolina 19 year old half Japanese half Colombian sexy shemale escort. Curious or first timers welcome. 20,000 Yen for 1 hour, 25,000 Yen for 90 minutes. + 10,000Yen per hour after the first hour. Overnight 100,000 Yen. Ph: +81 80334 22892
or 0803 3422 892.

Princess Melissa (reviews) is a Filipino ladyboy escort, 22 years old, full service - top and bottom, incall available in the Shibuya area or outcalls to central Tokyo area. Available Monday to Sunday 2pm to 2am. Prices Incall JPY 25,000 for 90 mins or 20,000 for 1 hour. Outcalls JPY 30,000 for 90 mins or 25,000 for 1 hour.
Ph: 080-4723-1982.
Princess Melissa Ladyboy Escort Tokyo
Last updated 11th October 2013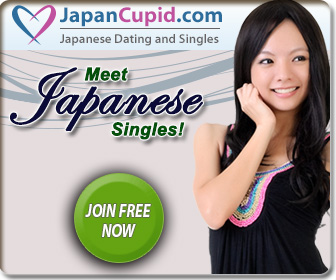 Wildflowers Escorts Service Tokyo European girls, sexy models available to visit your in your hotel. Prices start from 30,000 JPY for 1 hour. Girl Friend Experiences. Ph:090-6546-5377. See pictures of the Wildflower Tokyo Escort Agency.
Scilla at Widlflower Escorts
PREMIER CLUB VIP providing high class escort service in Tokyo and Yokohama. Genuine pictures of girls, accessible rates, services are always highest level ! 1 hour is from 30.000 JPY. Independents also!
Call 080-5080-6055.


Premier Club VIP Tokyo Escorts
Independent Tokyo Escort Girl Sandra My name is Sandra and a I truly enjoy what I do. I would love to get to know you better ! I will be your perfect companion in Tokyo and Yokohama. 1 hour is from 30.000 JPY. Phone 080-5539-7645. Website: www.sandra-bonita.escortfiles.com


Sandra Independent Tokyo Escort
Yuriko Independent Tokyo Escort (1 review) Japanese girl Yuriko offers full service escort service in Tokyo. Y30,000 for 1 hour, Y10,000 Yen per hour after the 1st hour, Y80,000 for all night. Check out Yuriko's website - Yuriko Tokyo Escort
Tokyo Escorts in Japan have Japanese girls and girls from the Ukraine available for Y30,000 for 1 hour. They also offer a soapy massage service using soap and oil to massage your body. Ask for this when booking.
Escorts Chics have European and Sth American women from Y30,000 for 1 hour if you book 4 hours in advance otherwise Y35,000 for 1 hour.
Tokyo Escort advertise the true girl friend experience on their website. Prices are listed as Y30,000 for mutual oral sex only. For extra services you need to arrange with the girl. It mentions that Full Service is prohibited Japanese Law. They have 5 Japanese girls listed on their website.
ABBA Tokyo Escort Agency have a range of girls from Europe ranging from US$300 for 1 hour to US$500 for 1 hour.
Tokyo Private Club have around 29 sexy Japanese and European ladies available to visit you in your home or hotel. From Y40,000 for 1 hour,
Tokyo Angels has been running since 2005 with Japanese and European escorts available. The girls are top quality, gorgeous babes. Rates start from Y45,000 for 1 hour. Girls ages start from around 22 years old.
Supermodel Escorts have a choice of Japanese or European woman for Y40,000 for 1 hour.
Aiko High Class Escort Service have a range of Japanese girls and European girls for Y50,000 per hour.
Playboy Escort Models have blonde and brunette European and American girls.
As well as the internet based escort services, in a number of areas in Tokyo like Shinjuku, Roppongi and Shibuya you will find small advertisements posted on the doors of the public telephone boxes. These girls will come to your hotel room though often you will need to know how to speak Japanese to be able to phone up to make the booking. Here are some examples of the Tokyo escort services advertised in Shinjuku:
Also check out:
Advertise your Escort service on this page for as little as 5,000JPY for a 12 months listing. Contact Us for more details.
Also check out
Comments and Reviews:
Review submitted 6th September 2013 - from Steve
Anna Mariko is a hidden gem. I had a great time with her recently. She's smart, warm, and very down to earth.

http://tokyomariko.escortfiles.com
Review submitted 10th August 2013 - from Brian
Asian Mystique is a fantastic Escort service , they keept emailing me untill my arrival in Tokyo (from Denmark)telling everything was going to plan , called my hotel room to say that girl was 10 min late , emailed Again NeXT day to hear if everything went ok. The girl was great and easy to talk to , just like a girl friend. Im will for sure use them Again NeXT time im in Tokyo
Review submitted 14th July 2013 - from Sticky Fingers
I recently used Cosmopolitan Escort service - the girl did not look like the picture - they sent me the wrong girl and she was late but atleast she did not clock watch.
Review submitted 31st May 2013 - from GiddyUP
I emailed Asian Mystique around 11.30am Thursday morning to ensure I could book a hottie for the evening. I looked at their website first and saw that Ami was no longer listed. I asked if Ai was available. Around 1 hour later I got an email back saying that Ai was not available but recommended Kim, a petite Aussie / Vietnamese girl. They also gave me a list of 10 other girls who were available in the evening. I check out the photos of the other 10 girls though Kim was the hottest. I spent the extra 3000 Yen for her to bring a school girl uniform as the little Japanese school girls on the trains in Tokyo turn me on with their short skirts and long white socks. Kim turned up on time and is such a little hottie. She took a shower then came out dressed in her school uniform. At 25 years old she looked about 18 in the uniform with little plaits in her hair. She came straight over and sat on my lap and started kissing me. I got her to stand up to check out her uniform and run my hands up her skirt to find she was not wearing panties. Kim is such a little dynamo and she gets so horny. We fucked and then she gave me a massage then told me she was horny and got me to roll over on my back to she could ride my cock again. Wow she is hot and top class service.
Review submitted 29th April 2013 - from GiddyUP
Asian Mystique is the way to go when looking for an escort service in Tokyo. I had not used their escort service before. I sent an email to them at 5pm to book 2 hours at 8pm same day. I gave them 3 girls I wanted. Within 5 minutes I got an email back saying all the 3 girls I wanted were unavailable for the time I wanted. But they gave me a list of 5 girls who were available and even recommended 2 girls who were around the same age (young) and same body type as the 3 girls I had asked for. I went with Ami and all I can say is WOW! I can honestly say she is the girl in the pics on their website, and if anything she was hotter in person. A real HOTTIE, 21 year old Japanese girl from Kyoto with really good English. Gave a real girlfriend experience. And she gets soooooo WET. A real horny girl. I will be calling for her again real soon. You don't need Viagra when you got a hottie like Ami in your bed!
Review submitted 25th April 2013 - from Dave
... In most of the cases the girls depicted on the various web sides are beyond what you see if you open the door. Hence be careful and clarify beforehand of the meeting that you will refuse the girl without any compensation in case of such amismatch
Review submitted 5th April 2013 - from John
Review for ABBA
Do not ever use ABBA. The most disgusting experience ever! Girl that showed up was not from the website. She was hideous. Way overpriced.
Review submitted 18th November 2012 - from Al
Review for Asian Mystique
very good agency: telephone was answered by a native English speaker. he called back to confirm date and time. he did not accept dollars but only yen.
the girl came on time, and could speak good English, she was like in the pics. nice service and attended to my wishes. good conversation skills. had a great time.
good experience. highly recommendable.
Review submitted 18th November 2012 - from Al
Review for - ABBA Tokyo Escort Agency
this was the worst, drunk Russian girl that not looked anything like in the pics, it is likely that all of them are fake. only the hair colour was right. i am very disappointed in this experience. this was the worse escort ever. fast not good, did only reluctantly cater to my wishes, and left after we were done.
her name was JORDAN, in reality she is a short Russian elder lade with bleach blond hair big arse , fat stomach and no hips, her boobs are not big. she is not the woman in the pics, a real fake.
the worst was she renegotiated the price when she arrived. stay away.
Review submitted 24th September 2012 - from Dave
I phoned up Cosmopolitan Beauties Tokyo Escorts as they seemed to be the cheapest and did have a nice selection of girls on their website. The old lady that answered spoke good English and was very friendly. She told me the price was normally 35,000 Yen. I told her I only had 25,000 Yen and she said she would have to call me back if she found a girl who would accept 25,000 Yen. She called me back in around 5 minutes and said there was a girl near my hotel who was half Japanese and half Taiwanese and was around 25 - 26 years old. I said OK. The girl turned up about 15 minutes later. She was very cute though I'd say she was around 30 years old. She told me she was from Okinawa but I think she was from Taiwan. She said she would take a shower first. After a few minutes I walked in and asked if I could shower with her and she said OK. She washed my body really well and then let me rub her all over with soap. After the shower she gave me an excellent massage. I was not sure if she was going to give me full service as I had read that most escorts do not do this and perform either a blow job or just rub there body over you to make you cum, simulating sex. This girl put a condom on me and started sucking then rolled over on her back and let me fuck her. She was nice and tight and was moaning away really enjoying it. As soon as I blew she was up and said she was going to take a shower though she just got dressed in the bathroom and left. I didn't get the full hour but was happy.
Review submitted 12th September 2012 - from Al
I would like to report my search for a ladyboy "Gaijin Friendly Escort Service" and to share with you the extremely positive experience that I did with Miss Fiona. Before coming to Japan, I had set for myself the difficult task to find a beautiful shemale working as an independent escort. Well, after reading some forums on the web, I thought that Miss Fiona was definitively the person to get in touch with (just have a look at pictures on her homepage and you will understand what I mean)...
I visited Tokyo at the beginning of September and called her one day in advance. She agreed without problem to meet me directly at my hotel in Ikebukuro. She just called me back to ensure that I was indeed a guest of the hotel. When she arrived, the first thing I noticed was her elegance and her beauty. Just a stunning girl... I may safely say that the short time spent with Miss Fiona was the highlight of my trip in Japan. Communication was not at all a problem as she speaks almost perfect English, being half-Japanese and half-Filipino.
Miss Fiona was incredibly good at understanding my needs. Despite the fact that I was first quite nervous, she was able to make me feel quite relax after few minutes and things got hotter and hotter. You really can see and feel that she enjoys what she is doing and she was actually ready to fulfill all my secret dreams… She knows how to use her cock (believe me you will ask for more) as well as yours. She gives the impression to be ready for anything (and actually was…).
After a very nice session, we chatted on the bed for quite some time. She did not give the impression to be in a hurry (never watching the clock) and I had the impression that she enjoyed the relaxed moment. In addition to be beautiful, she is actually also funny and smart (student at the University).
So, if you are looking for something different than the boring usual escort girls, Miss Fiona is the shemale to contact. I bet you will not regret it… Personally, I didn't!
Are there any other Gaijin Friendly Escort Services in Tokyo you would like to share your experiences:
ADD COMMENT
Name
Email Not published/ Not required
Comment: