Soaplands(ソープランド, sōpurando) are Japanese brothels where the girls bath you then provide blow jobs, hand jobs, body slides, anal sex or sumata (simulated sex with the girl rubbing up against your penis to get you off). Vaginal intercourse is illegal for brothels to offer as a service though you will find that most places do offer it.
Yoshiwara - Taito-ku Tokyo has the highest concentration of Soaplands in all of Tokyo. There are around 3 streets and some small lanes in the same area with soaplands. In total there are around 60 soaplands in Yoshiwara. Many of these have doormen out the front who will great you if they are Gaijin friendly and take you in to show you photos of the girls available. Some have iPads with multiple photos of the girls. The closest train stations from Yoshiwara are Asakusa Station or Ueno Train Station. It is a 30 minute walk from Asakusa or a 40 minute walk from Ueno station or you can change trains at Ueno to the subway and go to Minowa subway station which is a 10 minute walk to Yoshiwara. Or jump a taxi from the station and ask to go to Yoshiwara Senzoku or ask for a Soapolando and the taxi driver will know where to take you.
Candy Girl Soapland is located in the heart of Yoshiwara Senzoku. Lots of girls to choose from. Service starts from 20,000 Yen for 60 minutes, 26,000 Yen for 80 minutes and 32,000 Yen for 100 minutes. Open from 11am - midnight. Ph: (03) 5808 1951. Next door is Chocolat Soapland which is run by Candy Girl. The girls at Chocolate are listed in Candy Girl's website. Check where Candy Girl Sopland is on Google Maps

Candy Girl Soapland Tokyo
Satin Doll Soapland Located in the heart of Yoshiwara Tokyo. 3-31 Senzoku Taito-ku Tokyo. Satin Doll Soapland has a selection of young Japanese girls. 25,000 Yen for 120 minutes service. Ph: (03) 5603 7855. Open 11am - midnight. ** Definitely Gaijin Friendly.

Satin Doll Soapland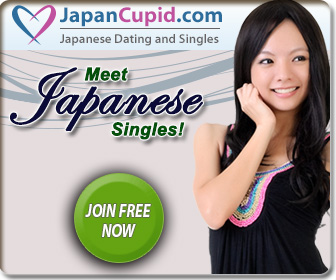 Silky Doll Soapland See Silky Doll on Google Maps
Pretty Girl Senzoku 4-16-10 Taito-ku Yoshiwara Ph: (03) 3875 1714. Open 8am - midnight. 20,000 Yen for 70 minutes. After 8pm it goes up to 32,000 Yen. The building does not have a sign saying Pretty Girl just an ordinary sign saying Companion Club. Check the Google Map for the location of Pretty Girl.
Club Naniwa Senzoku 4-32-6 Taito-ku Yoshiwara Ph: (03) 3875 1925. Open 9.30am - Midnight 7 days a week. 25,000 Yen for 60 minutes. Check the Google Map for the location of Club Naniwa.
Dream 7000 is located in Senzoku 4-43-14 Taito-ku Yoshiwara Ph: (03) 3876 7575. Service starts from 35,000 Yen for 120 minutes. Open from 8.30am - midnight. Most girls are in their early 20's. Check the Google Map for the location of Dream 7000. Located directly across the street is Club Amore. ** Definitely Gaijin Friendly
Kings Club is located in Senzoku 4-23-5 Taito-ku Yoshiwara. Services start from 22,000 Yen for 80 minutes. Open from 9am - midnight. Over 30 girls available. Check the Google Map for the location of Kings Club.
Pepper Mint is located in Senzoku 4-23-7 Taito-ku Yoshiwara Ph: (03) 5603 5769. Open until midnight 7 days a week. Prices start from 25,000 Yen for 70 minutes. Check the Google Map for the location of Pepper Mint.
Ascot Club Senzoku 4-23-3 Taito-ku Yoshiwara. Definitely Gaijin friendly. Check Google Maps for the location of Ascot Club.
Oushitu Soapland Senzoku 4-41-12 Taito-ku Yoshiwara Ph: (03) 3875 1198. Open 12pm - midnight 7 days a week. Prices start from 20,000 Yen.
Kinpei is located in Yoshiwara Ueno Tokyo. Services start from 24,000 Yen for 60 minutes. They do a free pick up service from any of the train stations close the Kinpei. Open from 10am - midnight.
Other Soaplands in Tokyo:
Soap Silk Road is located in Nishi-Kawaguchi Tokyo. Services start from 35,000 yen for 90 minutes. They have over 40 girls to choose from. Silk Road is open sunrise to midnight.
AAA Fuzuko is located in Asakusa Tokyo. With over 30 girls to choose from. Prices start from 15,000 Yen for 60 minutes.
AAA Soapland is located in Kannai Naka-ku Yokohama close to the Kannai JR Station. Service starts from 16,000 Yen for 50 minutes. You can extend for 30 minutes for 8,000 Yen. Open from 7am - 10.30pm. Accept VISA credit cards.
www.donjuan.jp Shinjuku
Club Boo open 5pm till midnight. Offer blowjobs or private massage service delivered to your hotel room or home.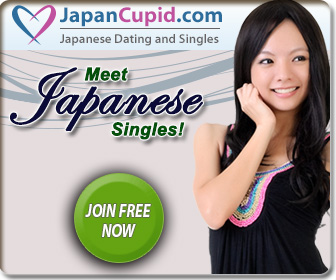 Tokyo Soapland Forum
Are there any other Gaijin Friendly Soaplands in Tokyo you would like to share or share your experiences of your visits to the places listed here:
ADD COMMENT
Comment submitted 1st October 2016 - from Poon Hunter
I have been to Dream 7000 a few times... I look on their website before going there and look at the girls available for that day. I have always had good experiences!
Comment submitted 13th May 2016 - from My Mate Dave
I had never been to a Soapland in Tokyo. I had read all the sites telling about the service they provide so had to try. I went to Yoshiwara on Monday afternoon around 2.30pm. I walked up and down the streets and laneways. All the soaplands had a guy out the front in a white shirt and black bow tie. about 1/3 of these guys spoke to me and invited me in. The other 2/3s just ignored me. I walked down a little laneway and one man invited me in so I went in. He took me to the waiting room and I was in there for a few minutes and he came in with 3 pictures of the girls available - each of them looked decent. He didn't speak any English but I speak a tiny bit of Japanese. I asked him the price and he went back to his desk and came back with the price list - 25,000 Yen for 60 minutes and 33,000 Yen for 90 minutes. He pointed to one of the 3 pictures and said in English 'Number One girl, good service'. I went with the girl he suggested an was not disappointed. He took my money then I waited in the waiting room for about 5 minutes. I was started to get nervous thinking I had been ripped off but then he came back and invited me upstairs. The girl whose name was Minami was waiting at the stairs. She was 28 years old, a very pretty Japanese girl with nice big breasts. She was unable to speak any English. She took me upstairs and into the room. The room was quite nice with a single bed and a small, square, deep bath in the corner and next to it a plastic stool. She had some iced tea ready in the room. She sat me down and started undressing me. There was then a knock on the door. She took a towel and covered me and answered the door. I didn't see who was there but she stepped outside then waked back in with a fully inflated air mattress. She undressed and took me over to the plastic stool and washed every part of my body. As she was washing me the bath tub was filling with water. After she rinsed me off she told me to get into the now full tub. It was deep enough to sit upright and the water came up to my neck, nice for sitting and soaking. As I was soaking she lay the air mattress down then poured a container of clear liquid into a small bucket. I had read about this super slimy gel they use for the body rub. She added some water then mixed it round with her hand. She then got me to lay down on the mattress and covered me in this slimy liquid then rubbed her body all over mine. She would rub her breasts on my back and then proceeded to lick every part of my back. She then did this to my legs, rubbing her breasts then licking my legs. She then did this to my feet, rubbed her breasts and then started licking my feet. I was a bit shocked at first but it was quite erotic. She licked between my toes then sucked on each of my toes. She then got me to turn over and she proceed with the breast rubbing and then licking all up and down my chest and stomach then legs. She then started licking my balls. She then grabbed a condom, wrapped little Johnny and then proceeded with a great blowjob. I was playing with her nipples and they were rock hard. I suggested to her to move up which she did and sat down on my cock. She was so tight. I think she was a bit shocked with my cock size (I am just your average Western size cock but that is massive for a Japanese and she was tight). She moaned and said Segou! (fantastic). We kept on fucking on the air mattress and didn't make it to the bed. After we finished she covered me with towels and poured water all over me. Then washed me with soap and then told me to get back in the hot tub again. The whole time I was there the hot water had been running. I soaked in the tub while she cleaned off the mattress and cleaned up all the soaking wet towels. It was so nice in the hot tub and I realised how relaxing this service had been. I got out and she dried me off. We sat on the bed and she asked if I wanted iced tea or coffee. She called down stairs for more ice tea which came up within a minute. We drank our tea and chatted a bit then I got dressed and went downstairs. The guy at reception motioned for me to go back into the waiting room. I was ready to do the bolt as service was finished but was polite and went back into the waiting room. There was another glass of ice tea sitting waiting for me. I drank that and check my email on my phone. I must of waited 5 minutes and he came back in and thanked me and then showed me to the front door. All very good service. Was a bit like a soapy massage but not much of a massage just a body to body rub and lots of licking then a good suck and fuck. Well worth the money. By the way they gave me a card and this place's website is www.atorie-naniwa.com
Comment submitted 29th March 2015 - from Johnatan
DON'T GO TO THOSE PLACES, THEY RUN BY THE MAFIA - YAKUZA - AND ONE SMALL MISTAKE CAN GET YOU MASSED UP REAL BAD. TOTALLY OVERPRICED AND UNDER SERVICED. DO YOURSELF A BIG FAVOUR AND STAY AWAY FROM THOSE SOAPLANDS. THEY DON'T WORTH IT. FOR 20000-30000 YEN YOU CAN HAVE MUCH MORE GOOD TIME IN ROPPONGI OR MANY OTHER PLACES.
Comment submitted 11th March 2014 - from Johnny
I went to Dream 7000 and got totally ripped off. They showed me 3 pictures of very good looking Japanese women, I chose one that was very nice, paid 30,000 yen and got taken (by car) to another building. Finally a very fat extremely ugly girl came to get me. When I protested I was given very dirty looks by the Japanese men at the door. A total rip off. Got duped by those Japanese bastards.
Also Check out: