Hinomaru is a pink salons - blow job bar, no other sex is available here, only oral sex. Open from 5am - 1am.
Hinomaru is located within Kabuki-cho Shinjuku, Tokyo's largest red light district.
Hinomaru is one of the few pink salons that welcomes foreigners. There is a doorman at the front who will remind you that there is no sex (well a blowie is sex! but no fucking). And the prices for a good blow job can not be beaten. Under 40 bucks for a blowie!
When you walk in they have pictures of the girls on a wall that are available. You pay your money they take you in the dimly light room with lots of sofas. These are all facing away from each other so you cannot see what is going on. Though you can see people sitting at other sofas.
The girl will come and give you a drink (non-alcohol) and then pull her panties off and pull her top down. She will then clean your cock then give you the best blow job. The girls here mostly do not speak English though would be hard with their mouth full.
You can touch the girls boobs and pussy and some let them lick their pussy but still no fucking allowed.
Prices at Hinomaru
20 minutes 4320 Yen (around US$39 or Euro 36)
30 minutes 6480 Yen (around US$58 or Euro 54)
40 minutes 8640 Yen (around US$78 or E72)
50 minutes 10800 Yen (around US$97 or E90)
60 minutes 12960 Yen (around US$117 or E109)
Open everyday from 5am until 1am
Hinomaru Website: http://www.hp-hinomaru.com/ website in Japanese though they do have some pics of the girls -click on Cast on the top menu
Last updated 30th March 2017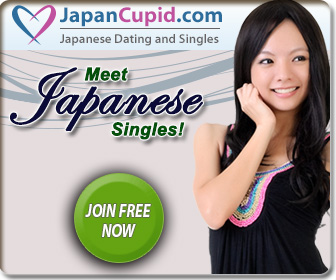 Directions how to get to Hinomaru Pink Salon
From Shinjuku Station eastern exit onto Yasukuni-dori Avenue which is the main road.
Enter Kabuki-cho under the Kabuki-cho Entrance pictured below and follow this street right to the end, around 500 meters.
At the end of the road turn to the right and then take the next left which is only around 20 meters. Hinomaru is located on the right hand side of the road only about 10 meters from the start of this street. You will see a door man wearing a suit with steps going up to the best blow job service.

Turn Right Here

Turn Left Here and the Hinomaru is just on the right hand side
HAVE FUN!
Hinomaru Pink Salon Reviews
ADD COMMENT
Review submitted 27th February 2016 - from Your friend
Hi all. I went to himanaro today. Very foreigner friendly. The girl was ok. Little fat and not looking good. She was shaved. She did a ok job. Not very great. Overall experience was ok.
Review submitted 20th January 2014 - from Jonathan
Hinomaru was great. The directions from above was right on the money. As I made the left a man and a black suit greeted me. As I went up stairs he showed me a board with three women working. It was early like 11am I believe. I don't remember the workers name. She was in her late 30's early 40's. No speaking Japanese wasn't a problem. I do speak it but acted like I didn't to get past the small talk. SO once she thought I didn't speak Japanese she asked me to pull my pants down and went to work. I'm here in Japan for another week I'm diff going back before I leave. Privacy isn't a issue you do walk by people but what the hell they are there same as you.
Review submitted 28th May 2013 - from Chuck
Can I go in and get a BJ with condom? If so will I need to bring my own? Do I just ask them at the counter or ask the girl? Just need to play it safe although I would love to enjoy without.
Review submitted 25th May 2013 - from David
I went back Saturday morning at 11.30am. 2 girls available. I choose a nice Japanese girls called Hana. She was a bit plump but very friendly, pretty, nice big boobs and wow a very hairy pussy. She dropped her panties and spread her legs and I couldn't resist going in for the growl. She got wet very quickly when I was licking her hairy pussy. She gave a great blow job and jumped on my lap and rubbed her wet pussy against my cock. She went back down and sucked until I blew every last drop in her mouth. Still the best blow job service anywhere.
Review submitted 10th May 2013 - from Halty
These directions are great! But when you make the last left, Hinomaru is almost right on top of you--maybe the third door, and you go up one flight of stairs. At night, there was so much going on that I got distracted and missed it my first time through.
At any rate, I took one of the 2 girls who were ready, and she was a doll. She called herself Nana, was what they used to call zaftig, and so eager to please. I was dying to tell her joedze-ni cocksuckimas, but I thought she might be offended. 4000Y for 20 minutes and I will probably try to go back tomorrow and every other day I'm here.
Review submitted 25th April 2013 - from David
I love this place! I went in today, Thursday at around 12.30pm. There were only 2 girls available, 3 others were there but busy. I chose a cute Japanese girl called Jun, No 2. She was about 27 - 28 years old. Only spoke a little bit of English. She had really nice boobs and a nice hairy pussy - I love the Land of the Bush! At first she started kissing me then pulled her top down and let me suck her breasts. She got me to pull my pants down and took her panties off then she went to work giving an awesome blow job. I was playing with her hairy pussy and fingering her and she was getting really wet and moaning when I rubbed her clit. She stopped sucking then straddled me. I though she was going to stick my cock in her pussy without a condom but she just rubbed my cock against her pussy and clit and pushed her breasts in my face. As I was close to coming she went down and sucked and I blew in her mouth. So good. After she cleaned her mouth she thanked me with a big smile. Arigato gozaimasu. Jun only works during the day but not on Wednesdays.
Review submitted 22nd April 2013 - from Tony
Been there once, was middle of the day, selection was not great, 3 or 4 girls. I chose one with big tits. went for the 1 hour (which was overkill). Was reminded several times on entry by doormen "No fuck".. Chick comes out, bit chunky but OK, big titties, cleans me then sucks me off for 5 minutes max. then much to my surprise rolls a condom on me with her mouth and proceeds the fuck the living daylights out of me!! (so much for "no fuck"!! ).. Will definitely go back again, but would not do the 1 hr gig.. in any case I want to try their speciality, blow jobs!! lol...
Review submitted 7th April 2013 - from Mark
Is it safe in Hinomaru Pink Salon ? is the hinomaru girls tested for HIV ?
Review submitted 4th April 2013 - from David
Hi Bill - generally tips are not expected in Japan. I have been to Hinomaru a few times and just paid for the time and not tipped the girls. I did tip one girl 1000 Yen who did an excellent job and she took the money with a big smile.
Review submitted 4th April 2013 - from Bill
what's the custom for tipping?
Review submitted 20th February 2013 - from Pistol Pete
I went to Hinomaru last week. Very gaijin-friendly. I have choosed No.26 and she did a great job. Nice titts and slow BJ.
Will be back soon ;)
Review submitted 21st January 2013 - from TJ
went there 3 times. The doorman is super friendly and escorted me to the entrance. only one girl was available last time. She was Phillipino, not the best looker but boy she could suck dick like no tomorrow and was very friendly. she smelt nice and had nice nipples, I had some jack on the tongue so gave the beaver a couple of lashes before I came just for the seediness of the task. Can\'t beat it, will go there monthly to keep the little feller properly polished.
Review submitted 19th January 2013 - from Magic Gentleman - Alabama USA
Just visited Hinomaru today. All the other reviews are spot on. Directions are great. Not knowing her name, I ended up with Maria (Number 8) she even gave me a business card when I left. Itty bitty tiny thing, cute, very friendly. Process is as described. Maria let me play with her pussy and titties, she also gave a few kisses on the lips while stroking me before the BJ. 20 minutes is the way to go, no need to be tortured for longer than that. I will go back again and probably try someone else just to see. Can't beat a $45 BJ (today's exchange rate).
Review submitted 6th January 2013 - from Swedish
As I lived nearby, I took the chance to go try this out. The man outside greeted me from the other side of the street as I realized that I've found the right place. Inside, two older men greeted me and showed me the board of available persons. Went for the one that he recommended, which ended up being Hana.
The room was dimly lit, but there were two other customers there at the same time. However, nothing that was apparent. My girl came in after a while and started by introducing herself. After cleaning me and her, we kissed and she proceeded to suck my cock as I fingered her. I wasn't expecting such a machine, as I came after a very short time.
Nice break in my trip. Would definitely go back there next time I'm in Tokyo.
Review submitted 15th December 2012 - from Rick
Went there today Dec 2012. you will know your in the right area when people ask if you if you want sucky sucky, or wam bam. Anyhow, the place was pretty nice and clean. They show you a board and you pick a girl that is available. i don't know what people are talking about when they say there is no privacy. There are curtain like things and who cares who sees when they walk by. They're there for same reason. When girl comes in, they wash your hands, then their own. She then washes your cock. They will let you play with their kooch. Oh sooooo tight, couldn't even get a finger in. She was really cute and did her job well. I really enjoyed my time there. Will definitely go back " When in Rome".
Review submitted 5th December 2012 - from Dan
Went there this evening having seen these reviews, and got the best BJ I can remember! I think the girl was called Maria. She was very friendly given her limited English. Great breasts to play with. Not too keen about the layout of the place (with everyone in the same room), but fortunately was there on my own so privacy was guaranteed. 4000 for 20 minutes, and worth every penny. Will definately return next time I\'m in Tokyo...
Review submitted 2nd November 2012 - from Phil
Went there today, I chose the girl with big boobies and who looked cute on the picture. In reality, she was fat and grumpy, not friendly at all. She did her job fine but wouldn't let me cum in her mouth. She was actually so unattractive I had to use my imagination to finish. However, the place itself is not a tourist trap, and I guess if you choose a better girl you can be satisfied.
Review submitted 1st November 2012 - from Mat
went there twice! first time I had a fat girl, the man at the entrance advised me she had a big bump and big boobs but I didn't expect that, anyway she did her job very well, the 2nd time the girl was much better but also not very pretty, but she has been very friendly and did me a great blow job! the blowjob is without condom and you cum in their mouth, fantastic! if I'll get again in Tokyo I'll get there again for sure!
Review submitted 29th October 2012 - from Don
Went there today, great place. No fuss, really great blowjob from a sweet girl. She wasn't the youngest girl in town, but she was very friendly and gave amazing service. Guys if you go here please be polite and don't screw it up for future customers, it's really hard to find a gaijin-friendly place in Tokyo, even speaking Japanese, so it'd be a shame if this place got blocked to us as well.
Review submitted 12th August 2012 - from Dave
This place is definitely Gaijin Friendly. I've been several times and the doorman always greets me with no hesitation to let me in. Once we go upstairs and I choose the girl and the doorman always says 'no sex'. This time there were 5 photos of girls available. The doorman pointed at one and said 'new face'. I was a bit excited to try a new girl so chose her. She was quite pretty and probably around 25 years old. She told me she was from Miyaji prefecture. She was quite good at giving head though when I was about to cum she pulled away and crossed her fingers across her mouth saying I could not blow in her mouth. Real shame as that is one of the highlights of this place. She ended up jerking me off which was OK. Next time I will have to stay with one of the girls who has been there awhile and take the full load.
Review submitted 23rd July 2012 - from Tim
Just went to Hinomaru today. Easy to find from the instructions on this site. Walked straight to the 50 yo man in white shirt and tie and he lead me straight up the stairs. Asked me which woman I wanted and `course`. Chose the 20min course because I wasn't really happy with the selection of the women to be honest. Only 3 to choose from and they were kind of old, I'm guessing mid to late 30`s. Was lead to couch and couple minutes later `Maria` arrived. Was glad it was dark because she wasn't very attractive. Awkward conversation before she asked me to take pants down and then we got started. To be fair, Maria was very sweet and provided great service, guess that's part of her occupation. Non stop for 20 minutes, with alternating technique. If you don't mind what they look like, service is great but I`d rather pay more for more attractive girls.
Review submitted 19th July 2012 - by Mark Australia
Just visited found it pretty easy actually. Good guide above made it very simple. The doorman greeted me with a smile also LOL. The girl was tiny did a great job mind you. Highly recommend the place
Review submitted 14th March 2012 - from Mar
I just got an awesome blow job from a girl from Tibet, close enough I suppose, she was 26, defiantly want to go back, the place was OK to find, loads of other places and she was really really good, sucked me to the last drop then spat it out. defiantly recommend this place.
Review submitted 20th March 2011 - from David from Australia
Hinomaru is fantastic. I had tried to go to other Pink Salons in Kabuki-cho Shinjuku though they wouldn't let me in. It took me a while to find this place and had walked past a few times. When I finally clicked this was it the door man greeted me with a smile. As he walked me up the stairs he just said No Sex OK? I said OK. I ended up going 3 times while I was in Tokyo. The first girl was fantastic. Around 26 years old with really big boobs and she sucked soooo well. She really worked my cock while I played with her boobs and pussy. I blew in her mouth and she held my cock in her mouth until I had pumped every last drop. She then left me and I presumed she spat out and cleaned her mouth. The second girl was around 32 with a nice body. She sucked well though not as good as the first. 3rd time I went I had to go back with the first girl again. This time i got to lick her pussy while she sucked me. Great work babe. I can't wait to get back to Tokyo.
ADD COMMENT
Also Check out: