There are plenty of bar girls in Bali who hang out in the bars hoping to make money. They are refered to in Indonesian as 'Kupu kupu malam' - night butterflies.

It is not hard to pick a kupu kupu malam as they will make eye contact with you as soon as you walk in to a bar. Even if they are sitting across the over side of the bar they will keep looking at you and wave and motion for you to come join them.

You can take a Bali bar girl back to you hotel for massage or more from 150,000Rp up to 700,000Rp depending on how attractive they are. The really attractive girls will not budge from their price as they know they will attract someone else if you do not pay what they want. The less attractive ones are prepared to bargain.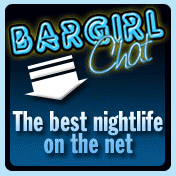 If chatting to the girls in the bars and they ask you to buy them a drink beware. The girls will order a drink and say it has vodka or some other alcohol in it and you get charged 50,000Rp though the drink is usually just fruit juice with a girl getting a cut from the bar.
There are plenty of girls on the street who ask if you would like massage and a bit more. Stay away from these girls as it's the easist way for your wallet to disappear while you are laying their enjoying the massage.
Bar girls in Legian Beach Bali
Just along from Kuta is Legian Beach which has it's own nightlight with plenty of late night bars. One of the best bars to visit with plenty of Bali bar girls is Spider Bar located at Jalan Pantai Legian Beach. Spider Bar has some hot bar girls and go-go dancers dancing up on stage.
Check out the
Contribute Bali Bar Girl Pics
Do you have any photos of sexy Bali bar girls you would like to contribute for other readers of this page to see? Fill in the form details and attach your files and the pics will be published with a day or 2. We appreciate all pics clothed or naked!
Last updated 24th June 2013

There bar girls in most of the bars around Kuta. One place that specifically has bar girls to join you for a drink is Heaven's Club. Unfortunately Heaven's Club is now closed! No longer operating in 2013.
Another good bar with plenty of bar girls looking to make some money is Sky Garden which is a multi level bar playing different types of music on each level. Just down from the Bali Bombing Memorial site, Sky Garden doesn't get busy until after 10.30pm
They work until 3am though you can arrange to meet them after work or they will ask for your number or give you their number so you can meet up with them another time when they are not working.
Drink prices at Heaven's Club are reasonable at 20,000Rp for a small Bintang beer. Though the girls will ask you to buy them a drink which costs 54,000Rp usually for just a fruit juice with maybe some arak in it. The girls do get a commission from these drinks of around 20,000Rp.
Bar Girls in Sanur
Sanur's nightlife is much quieter compared to Kuta but there are still a few late night bars, and where ever there are tourists with money, you will find some bar girls. There are 2 late night bars very close to each other right in the centre of Sanur which have a few bar girls (some quite hot). Zoo Bar and Lazer Sports Bar are opened until 4am every night, each have sexy dancers providing a good show and there are bar girls in each looking for a nice tourist to meet.
Freelance Escorts in Bali
As well as all the freelance escorts you will find in the bars you can also do some searches on the internet. A number of freelance escorts advertise on Craigslist. Check out the Bali escorts on the Craigslist Casual Encounters section, many of the Bali girls have photos available there.
Meet an Indonesian Girl in Bali
One of the easiest ways to meet an Indonesian girl while you are in Bali in via internet dating sites. There are plenty of Indo girls who look for western men on these sites. Some are looking for a boyfriend / husband, some maybe looking to make money though there are plenty just looking for a good time with a western guy. One of the best sites to try is Indonesiacupid.com. Indonesia Cupid has a heap of girls in Bali and very easy to send emails or instant chat. Read more about how easy online dating is in Indonesia.
Looking for a hotel in Bali? Check out our full list
Bali Hotel Guide
Also check out